Recent Examples of Inspiration: Perseverance, Persistence and Generosity
Recent Examples of Inspiration: Perseverance, Persistence and Generosity
Need a little inspiration? At the ripe age of 92-years, and 65 days, Harriette Thompson became the oldest woman to ever run a marathon. She finished in a time of 7 hours, 24 minutes and 36 seconds. This time is more than 2 hours faster than the previous eldest woman to run a marathon. In Harriette's free time, she is a concert pianist.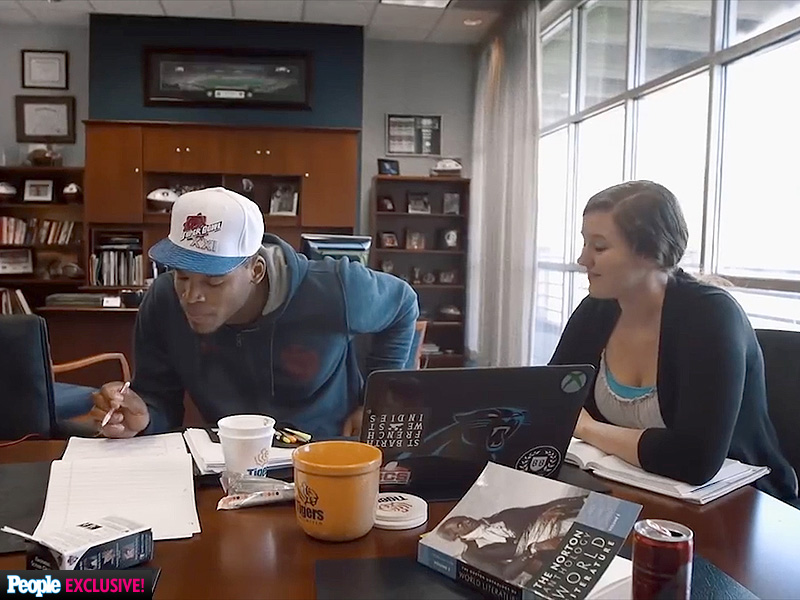 On the verge of signing a $100 million contract as the quarterback of the Carolina Panthers, Cam Newton made headlines of a different sort. He earned and received his college degree from Auburn University. He spent the spring semester attending lectures, studying and taking exams.
So, why would a person with all of the money in the world, return to school to get a degree? According to Cam, there are two reasons, "I wanted to finish something I started. I value a lot of things in my life, including education. I now have a degree, and nobody can take that away from me. It was very important to me to become a college graduate – not for anyone else, but for myself."
The second reason speaks for itself, "My education was always my mother's top priority."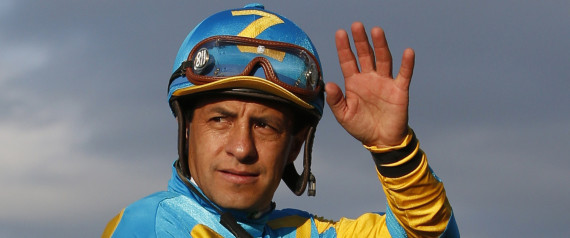 In case you missed it, American Pharoah won the Triple Crown, the first horse to do since 1978. The jockey who rode American Pharoah to each of the these victories is Victor Espinoza.
What's more inspiring to me is what Victor Espinoza did after winning the Belmont Stakes. He donated his earnings ($80,000) to charity. He donated it to City of Hope, a treatment center that helps children who are fighting cancer. "I won the Triple Crown right now but I don't make any money because I'm donating all the money to the City of Hope," Espinoza said, "The kids 6 years old, 10 years old, it's just heartbreaking.""
Inspired by this story, American Pharoah's trainer, Bob Baffert, also donated his winnings to charities that help horses and the jockeys of such horses.  Very noble.
All of this was a great example of perserverance, kindness, and peristent. It was inspiring how Victor Espinoza is making an impact on cancer kids, it really is help them to fight it. I think everyone should have perserverance in what they want to achieve. Once you set your mind to do something you can do it you just have to work for it and strive to do your best.

Harriette Thompson is a good inspiration, she inspired others that anything is possible she ran a marathon at the age of 92, most elderly people couldn't be able to do that. It doesn't matter how old you are if you have a goal try your best to achieve it.

Harriette Thompson is very inspirational because, at 92 years old, she manages to stay very physically active and keeps her mind sharp by playing piano. Playing piano also helps her to stay creative. She is a prime example of what most people should be doing to stay healthy.

Each person has done so much for the community, giving back, inspiring, and persevering, these people are true role models in this world, each worth remembering

i think its cool that she is still doing this for the joy of running

i find it inspiring how she didn't let her age get in the way of what she believed she could do the best at.

I definitely respect how Cam felt like he needed to get his education. It probably took him a lot of time to balance his busy life, but I find it very inspiring that he was able to do it all.

Its amazing how this old lady can do what she like just for the joy of having fun.

I think the 92 year old woman is inspiring and I hope I am as active as she is when I am that old.
I think it's good that he went back to get his degree. I think education is way more important than sports. I just hope that he does something with the degree.
I think it is very generous he gave all the money to charity. I understand giving some of the money, but all of it is extremely generous.

Harriette Thompson is very inspirational because, at 92 years old, she manages to stay very physically active and keeps her mind sharp by playing piano. Playing piano also helps her to stay creative. She is a prime example of what most people should be doing to stay healthy.

The first article inspired me that age doesn't matter and that if your willing to do something you can do it, if you believe in your self. The second article even if he had everything education is everything as well knowing your history and having to be independent the world is always bringing something new. The last article was the generous one having to win but knowing you can make a difference with the money you make. You don't only win by what you do but win millions of people's hearts.

American Pharaoh is a perfect example of generosity as it is incredibly easy to get lost in the wonders of the world and forget those who are fighting just the stay in it. He did not forget about those younger than he and decided to give others a chance to achieve their dream